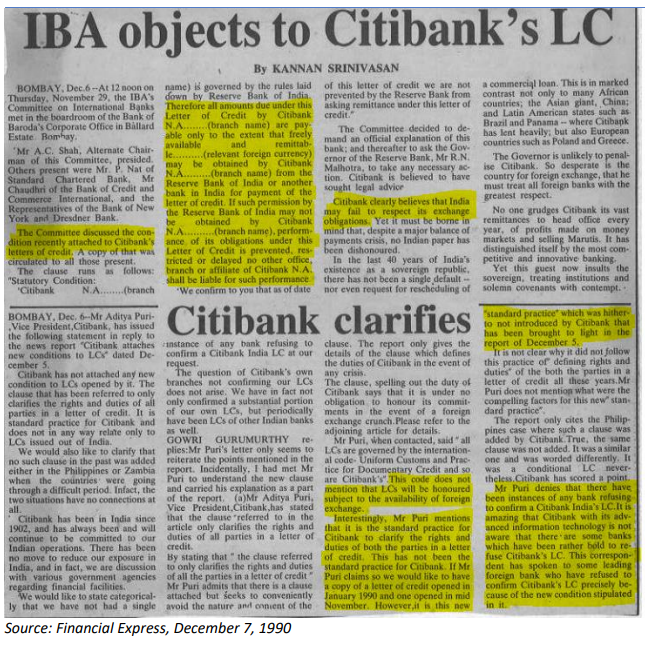 EXECUTIVE SUMMARY. Aditya Puri, the iconic first CEO of HDFC Bank, will finally step down on October 26, 2020 after 26 years at the helm. In this period he rightly deserves the credit for making HDFC Bank India's most valuable bank, with a market capitalisation of US$ 92.1 bn, and the largest private sector bank in India. His leadership qualities, banking acumen and ability to predict change in trends at an early stage insulated the bank from the pitfalls that befell the rest of the banking industry in India. His single minded dedication to profit maximisation ensured HDFC Bank's premium valuation on the capital market. While commentators have highlighted his positive attributes, stakeholders and the public should also be aware of his Achilles Heel, namely a history of non-compliance to banking norms and regulation, which was publicly visible when he was heading Citibank's corporate business in India in 1990.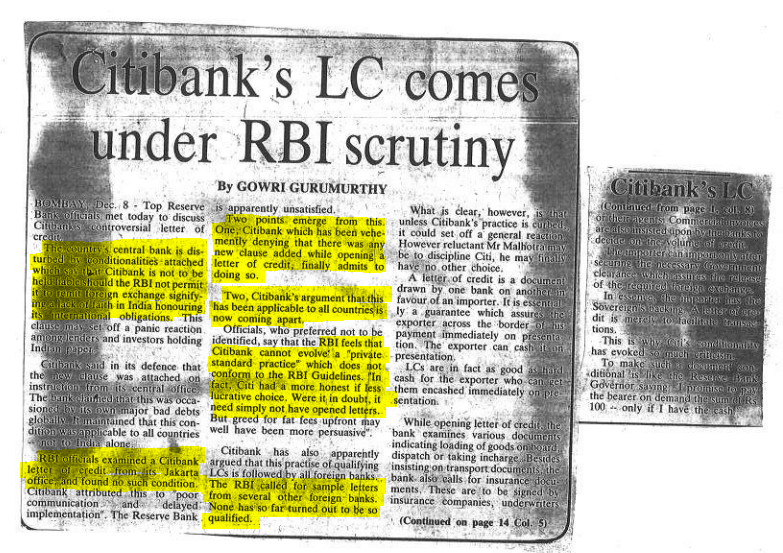 The ruthlessly efficient business model he implemented in HDFC Bank brought with it certain unsavoury aspects of banking: non-compliance with regulatory norms, practices highlighted by the Cobrapost expose, the mis-selling of products to unsuspecting customers, the high pressure on lower level staff to achieve ambitious targets and the lack of transparency to stakeholders on important developments such as  irregularities at the bank and the sudden  exits  of senior staff. All these instances took place while Puri was publicly stating, "Nothing moves here without my consent."
Sashidhar Jagdisan, Puri's handpicked successor, inherits a strong banking platform geared towards shareholder returns and growth, but he should ensure that HDFC Bank avoids the fate of Wells Fargo, a bank much admired by Puri before it suffered setbacks due to mis-selling and poor adherence to regulatory norms.
DISCLOSURE
I, Hemindra Hazari, am a commentator on Indian banks, economy and the capital markets. Views expressed in this Insight accurately reflect my personal opinion about the referenced securities and issuers and/or other subject matter as appropriate. I own equity shares in HDFC Bank. This Insight does not contain and is not based on any non-public, material information. To the best of my knowledge, the views expressed in this Insight comply with Indian law as well as applicable law in the country from which it is posted. I have not been commissioned to write this Insight or hold any specific opinion on the securities referenced therein. This Insight is for informational purposes only and is not intended to provide financial, investment or other professional advice. It should not be construed as an offer to sell, a solicitation of an offer to buy, or a recommendation for any security.