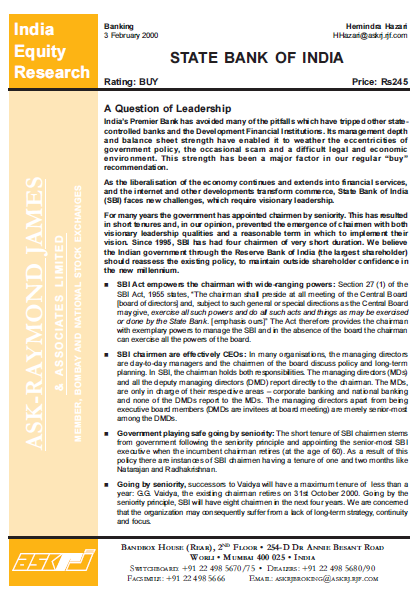 Going by seniority, successors to Vaidya will have a maximum tenure of less than a
year: G.G. Vaidya, the existing chairman retires on 31st October 2000. Going by the
seniority principle, SBI will have eight chairmen in the next four years.
Post this report and the subsequent media coverage, the Indian government changed the selection policy of appointment of SBI chairman which was earlier solely on the basis of seniority.