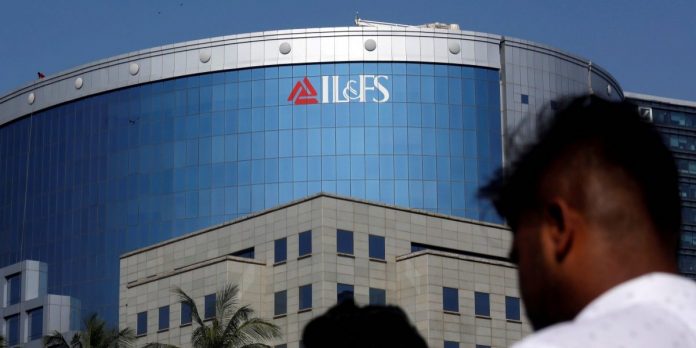 By
Hemindra Hazari
Even in a season of corporate misgovernance, scams and lack of any CEO-level and board-level accountability, a new leviathan of misgovernance threatens to dwarf the rest.
Emerging from the murky depths – where it seems to have flourished, largely unreported on by the media, financial analysts and even the sectoral regulator – Infrastructure Leasing and Financial Services (IL&FS) reportedly defaulted on loan repayment obligations in the first week of September.
Given that IL&FS carries outstanding liabilities of slightly under Rs 1 lakh crore, the news sent tremors throughout India's financial sector.
Established in 1987 and promoted by the Central Bank of India, Housing Development Finance Corporation (HDFC) and Unit Trust of India as a private company to develop and finance infrastructure, IL&FS quickly morphed into a labyrinth of subsidiaries, associate companies, housing special purpose vehicles for financing infrastructure projects in India and even abroad, with negligible public and regulatory scrutiny.
The shareholding also changed, with the government-owned Life Insurance Corporation emerging as the single-largest shareholder (25.34%), followed by ORIX Corp, Japan (23.54%), Abu Dhabi Investment Authority (12.56%), HDFC (9.02%), Central Bank of India (7.67%) and State Bank of India (6.42%).
While the company spread its tentacles and ownership changed, a group of individuals have ruled the roost from the firm's inception. Ravi Parthasarathy, a former Citibanker, joined IL&FS in 1987 as president and CEO, was appointed as managing director in 1989, elevated to vice chairman and managing director in 1994, became chairman and managing director in November 2004. He became a non-executive director and chairman from October 2017 till July 20, 2018, when he finally stepped down for health reasons.
Hari Sankaran, vice chairman and managing director, has been with the company for 28 years, while Arun K. Saha, joint managing director and CEO, joined IL&FS in 1988.
Ravi Parthasarathy. Credit: PTI
Some of the company's independent directors also have long stints on the board, R.C. Bhargava, chairman of Maruti Suzuki India, has been on the board since August 1990; Michael Pinto, a former bureaucrat, joined the board in July 2004; Sunil B. Mathur, former LIC chairman, joined the board in January 2005 and Jaithirth Rao, formerly from Citibank, was appointed as director in August 2012.
All the major shareholders have had their nominee directors on IL&FS with the exception of HDFC, whose nominee, Harish Engineer, formerly executive director, HDFC Bank, stepped down as a director on September 14, 2017, without any explanation, and was not replaced by HDFC.
With so many luminaries of the corporate world on the board, management oversight and accountability should have been all-pervasive and senior management emoluments should have tracked performance. But a look into the firm's annual reports depicts a disturbing picture.
The risk management committee (RMC) of the board is an extremely important committee in a non-bank finance company specialising in high-risk infrastructure finance and development, where there exists an inherent asset-liability mismatch. The RMC is empowered to review the core functions of the company such as asset liability management, credit, liquidity and market risk, capital adequacy and compliance with regulatory norms. Since FY'2015, the RMC consisted of R.C. Bhargava, Michael Pinto, Arun Saha and S. Bandyopadhyay, LIC nominee and then managing director, LIC Pension Fund, who resigned from the board on April 3, 2017, and was replaced by Hemant Bhargava, managing director, LIC.
Bizarrely, as per annual report disclosures, this important and critical committee of the board has met only once since FY'2015, on July 22, 2015. In three of the last four years, the committee did not hold a single meeting (in contrast, in IDFC, another infrastructure finance company, the RMC met 14 times from FY'2015 till FY'2018).
It is shocking for IL&FS – an infrastructure finance company registered with the Reserve Bank of India as a 'Systemically Important Non-Deposit Accepting Core Investment Company' and endowed with nominee directors from prominent institutions which understand the importance of risk management – to allow such a situation to have continued for so long.
It is even more shocking that credit rating agencies such as ICRA and CARE should have given a 'AAA' rating (here and here) to IL&FS when information regarding the IL&FS board's complete neglect of risk management was in the public domain.
Since the IL&FS group of companies consists of 24 direct and 135 indirect subsidiaries, six joint ventures and four associate companies and the bulk of the liabilities were deployed in the group companies and not the parent, the consolidated results are the most appropriate indicator to evaluate senior management.
In the last four years, although the standalone net profit of the parent company increased from Rs 2.1 billion in FY'2015 to Rs 4.5 billion in FY'2018, the consolidated performance of the IL&FS group sharply deteriorated from a net profit of Rs 800 million to a staggering loss of Rs 20.9 billion in the same period. The group has been posting losses for three consecutive years since FY'2016. As a result of its rapid expansion and its inability to monetise its infrastructure assets, the consolidated outstanding liabilities of the group rose from Rs 680 billion in FY'2015 to Rs 999.5 billion by FY'2018, and this mountain of debt is supported by only Rs 74 billion of equity.
Source: IL&FS Annual Reports
Given such a poor performance by the IL&FS group, did senior management pay the price of corporate misgovernance? Did the nominee directors of various shareholders (which included prominent foreign institutions), or the independent directors – who included stalwarts from the corporate and financial sector – force the sacking of senior management, or impose drastic cuts in their pay?
No, in fact, the reverse transpired.
The remuneration of the senior management of IL&FS, consisting of Ravi Parthasarathy (non-executive chairman from October 4, 2017), Hari Sankaran, vice-chairman and managing director and Arun Saha, joint CEO and managing director, increased significantly since FY'2015.
Hari Sankaran. Credit: ilfsindia.com
Although Parthasarathy's total emoluments shot up by 144% in FY'2018 as compared to FY'2017, the bulk of the increase is from retiral benefits, probably as a result of him becoming a non-executive director. But interestingly, his salary component, rose from Rs 58.06 million in FY'2014 to Rs 92.12 million in FY'2018, in a period in which the group's fortunes decisively plummeted.
Even during FY'2018, when he became a non-executive for nearly half of the year, his salary increased from Rs 90.34 million in FY'2017. Similarly, between FY'2015 and FY'2018, Sankaran's total remuneration rose by 61% to Rs 77.6 million, while Saha's increased by 20% to Rs 70 million.
Total Remuneration of IL&FS Chairman and Managing Directors
Rupees (million)
FY'2015
FY'2016
FY'2017
FY'2018
Ravi Parthasarathy (Chairman)
Salary
58.06
90.15
90.34
92.12
Perquisites
7.64
15.89
13.77
22.38
Others (Retiral benefits)
7.10
3.84
3.89
90.05
Total
72.80
109.88
108.00
204.55
Hari Sankaran (Vice chairman and MD)
Salary
42.84
66.61
66.81
70.10
Perquisites
0.04
8.77
4.99
4.58
Others (Retiral benefits)
5.25
2.87
2.92
2.92
Total
48.13
78.25
74.72
77.60
Arun K. Saha (Joint CEO and MD)
Salary
53.17
52.80
53.59
60.75
Perquisites
1.15
3.89
7.41
6.85
Others (Retiral benefits)
4.20
2.33
2.38
2.38
Total
58.52
59.02
63.38
69.98
Source: IL&FS Annual Reports
The performance appraisal of the senior management including all the directors and the nomination of new directors is undertaken by the powerful Nomination and Remuneration Committee (NRC) of the board.
In IL&FS, the NRC, since March 9, 2015, consisted of Sunil B. Mathur, Harish Engineer (resigned September 15, 2017), Michael Pinto and Hari Sankaran (inducted in FY'2018). These are the individuals who are to be held accountable for not only the hikes provided to the senior management during a period when the performance precipitously fell (to the point at which the company defaulted on its financial obligations in FY'2019) but also failed to restructure the board for its non-performance.
Arun Saha. Credit: ilfsindia.com
It is no wonder that, with such poor board oversight, ILF&S has ventured down a path of mis-governance, resulting in the company defaulting on its financial obligations.
Andy Mukherjee, a Bloomberg columnist, called IL&FS the Indian equivalent of Lehman and said: "the rest of the board [excluding Ravi Parthasarathy] exists only for decorative purposes."
Sucheta Dalal of MoneyLife, whose initial breaking stories cautioned the public on IL&FS, titled her latest article, 'Sack IL&FS Board To Fix the Mess.'
While the IL&FS board needs to be completely overhauled and all the directors replaced, the mis-governance at this company shows the major shareholders in very poor light. LIC, ORIX Corporation, Abu Dhabi Investment Authority, HDFC, Central Bank of India and SBI all failed to do their fiduciary responsibility in managing their investment and turned a 'Nelson's eye', despite having their nominee directors on the company.
Recent media reports indicate that LIC may now provide a Rs 4,000 crore lifeline to IL&FS. As the single largest shareholder in IL&FS, LIC failed its policyholders in its total lack of oversight of this company, and it now plans to further increase its exposure.
Post a board meeting held on September 15, 2018, it was announced that Sunil B. Mathur, a former chairman of LIC will replace Hemant Bhargava, the present managing director of LIC ,as chairman of the IL&FS board. It is more than a little ironic that an independent director, who has been on the board since January 2005 and oversaw the long reign of mismanagement, has been promoted as chairman.
The IL&FS episode shows the complete lack of corporate governance and mismanagement of a prominent company in the private sector, manned by professionals, owned by some of the blue chips of the world and having on its board supposedly eminent independent directors.
In reality, all was maya, all was an illusion.
Note: A questionnaire was emailed to the senior management of IL&FS but no reply or acknowledgement has been received.