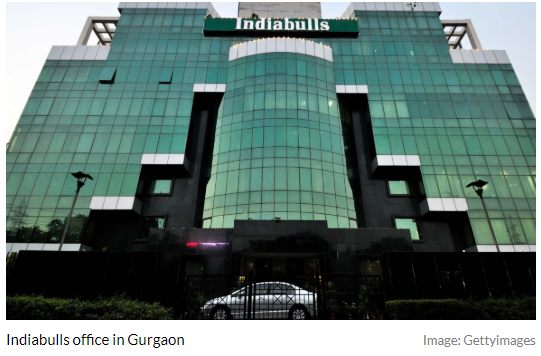 By NEHA BOTHRA,  Oct 10, 2019
The Reserve Bank of India (RBI) struck down Indiabulls Housing Finance's proposal to merge with Lakshmi Vilas Bank (LVB); crushing its founder Sameer Gehlaut's dream of procuring a banking license to set up, what would have been, India's eighth largest private sector bank.
"This is to inform RBI vide their letter dated October 9, 2019 has informed that the application for voluntary amalgamation of Indiabulls Housing Finance and Indiabulls Commercial Credit with Lakshmi Vilas Bank cannot be approved," the NBFC said in a notification to exchanges on Wednesday.
In April, Indiabulls Housing Finance announced its plan to merge with LVB to create a large, healthy, diverse asset portfolio. With a combined net worth of ₹19,472 crore, the proposed merger promised to boost the shadow bank's capital base and cure liquidity woes.
To be sure, the plan was wrought with challenges and banking veterans had pointed out red flags. "It would have been a shocker if RBI would have approved the merger. I am surprised RBI did not announce its decision earlier as the entity was in the news for the wrong reasons," asserts research analyst Hemindra Hazari. Indiabulls has been under the scrutiny of government agencies for possible wrongdoings.
In a bid to overcome hurdles, Indiabulls Housing Finance had tweaked the deal contours several times to satisfy the banking regulator. Indiabulls Group took steps to reduce its real estate exposure, and the promoter group said it was willing to cede control and pare stake to less than 10%. SS Mundra, former RBI Deputy Governor, had also been brought in earlier by Indiabulls Housing Finance as an independent director.
However, RBI's decision to nip the proposed merger has closed all doors for Indiabulls' banking aspirations. But, the shadow bank has shrugged off this disappointment and moved on quickly. The senior management says it is happy the uncertainty has been lifted as the company can now focus on its core housing finance business.
"The proposed merger was always an experiment for us and nothing more. There's no big disappointment or material impact. Our business continues to be sound and healthy and we will continue to grow despite some turmoil in the sector," Ajit Mittal, executive director, Indiabulls Group told Fortune India.
But with continuing challenges in the real estate sector, coupled with liquidity constraints, brokerages expect Indiabulls Group to remain under pressure. "The company had bought back debt paper and is now also evaluating the potential buyback of equity shares next week. We need to see if SEBI would be comfortable giving buyback approval based on leverage requirement," says Edelweiss in a note to investors.
It will be a bumpy ride for LVB also. "I was hopeful the deal would go through and we had no inkling of what was coming," says Parthasarathi Mukherjee, who resigned as MD and CEO of LVB in August. "Capital needs to be given at the right time in the right doses. We weren't able to raise it quickly," rues Mukherjee, who believes there is scope for a new investor to step in and rebuild Lakshmi Vilas Bank.
This may be the only option to rescue the bank that is struggling with losses, high level of stressed assets, a weak capital base and negative returns on assets employed. In September, the RBI initiated Prompt Corrective Action against LVB. Analysts saw this as a red light signaling the regulator's discomfort with the proposed transaction.
While LVB tries to woo an investor with deep pockets to stay afloat, Indiabulls Housing Finance's banking aspirations will bite the dust. The NBFC not only has to fend off charges of irregularity but, in the short term, will need access to liquidity to chart its next phase of growth.