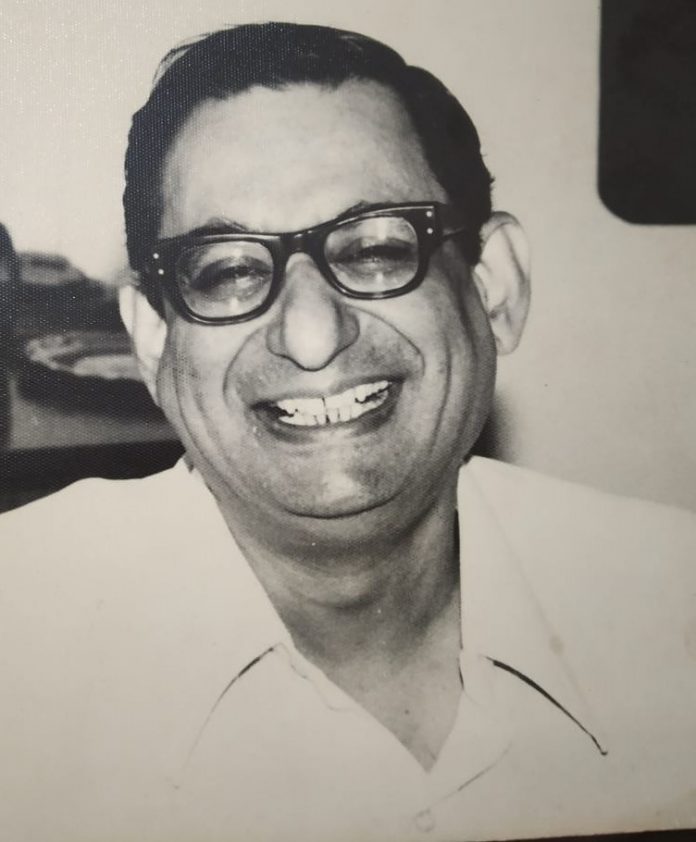 Rabindra Kishen Hazari (born October 21, 1932 in Patiala, died November 8, 1986 in Bombay), M.A., Ph.D , was educated at Government College, Lahore, St. Xavier's College, Bombay and School of Economics and Sociology, Bombay University.
He taught Economics at St. Xavier's College, Bombay (1951-1964), during which he also contributed frequently to The Economic Weekly, assisted S.D. Mehta in "Cotton Mills of India 1854-1904", participated in the Columbia University Law School project in India on Public International Development Financing and was honorary director Research Programme Committee, Planning Commission.
He was appointed Professor of Industrial Economics at the University of Bombay in 1964; during his three years there he was also honorary consultant, Planning Commission and Government nominated director on the board of The Times of India group. His scholarly work, The Corporate Private Sector: Concentration Ownership and Control, 1966 exposed the concentration of power and the managing agency system in the private corporate sector. The Hazari Report on Industrial Planning and Licensing Policy, 1967 was widely debated in Parliament in 1967.
He became editor of the Economic and Political Weekly (EPW), Bombay, in 1967 and simultaneously director of Bharat Electronics, Ltd., Bangalore and Visiting Professor at the Indian Institute of Management, Ahmedabad.
Soon after the major commercial banks were nationalised in 1969, he was, at the age of 37, appointed Deputy Governor of the Reserve Bank of India, the youngest person to hold this post and in 1977, at 45, the youngest person to relinquish it upon completion of his tenure. Subsequently, he was associated with a number of companies as director or consultant and was Visiting Professor at the National Institute of Bank Management, Bombay (present campus in Pune) and the Xavier Labour Relations Institute, Jamshedpur. He was also Visiting Lecturer at the Economic Development Institute, World Bank. Washington D.C. and was on two RBI Committees, one on sick undertakings and the other on reform of the monetary system (Chakravarty Committee).
K.S. Krishnaswamy, economist and former deputy governor, RBI wrote in R. K. Hazari's obituary, "Ravi Hazari: A Remembrance", EPW, November 29, 1986,
" He had a presence and an air about him which made it easy for people of all ages to believe that he was their contemporary…Ravi left suddenly, taking away from the world of those who had the privilege of knowing him more than a little bit of its rich flavour. He lived, not long enough to rest on his oars or accumulate riches, but meaningfully enough to leave a memory that one can cherish."