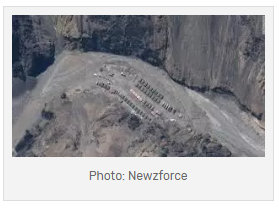 Faizel Patel – 27/06/2020
Indian commentator and banking expert Hemindra Hazari says the dispute between India and China has been portrayed as Chinese expansionism in Indian and Western media
India and China accuse each other of instigating the fight in the Galwan Valley, part of the disputed Indian-administered Ladakh region.
It was the deadliest conflict between the two sides in 45 years.
Speaking to Radio Islam, Hazari says China is trying to flex and extend their military muscle.
"if you look at it more dispassionately, you will find this is a result really of the US/China trade wars and the US trying to rope in India on its side and trying to pressurize China in this whole US/China trade war."
Hazari say India has also put a lot of tariffs on Chinese imports which may have incited China.
"India imports a lot of cheap economic goods from China. India also stated that any land or country bordering India's border when it does any foreign direct investment in India, it requires specific government approval. This really only targets China as the other countries bordering China which is Pakistan, Nepal and Bangladesh really do not invest in India.
Hazari says China wants to teach India a lesson that if they adopt these measures, there will be consequences.
Listen to the interview with Hemindra Hazari