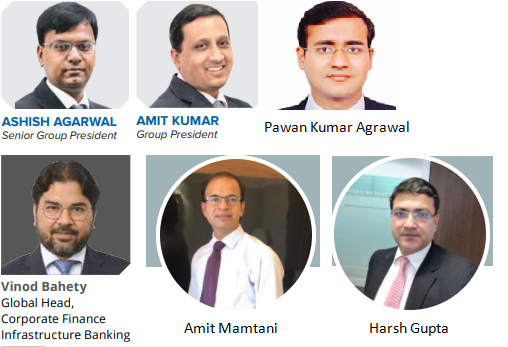 EXECUTIVE SUMMARY. Government banks have been derided for indulging in 'phone banking' (being instructed on the telephone by ruling party politicians and civil bureaucrats to lend to specific unworthy companies). But what the Enforcement Directorate's (ED) affidavit in the Delhi Court (as disclosed by the media — here and here) reveals is that senior executives from the private sector Yes Bank were no different from their government counterparts. The only difference is that the concerned senior executives at Yes Bank were excessively paid, and were highly qualified persons from premier institutions, as compared with government bankers.

The ED's charge sheet alleges that senior executives at Yes Bank knowingly engaged in sham transactions, and the accused Yes Bank officials put the onus on the transactions on the now jailed Rana Kapoor, the erstwhile founder-Chief Executive Officer (CEO), Yes Bank. Despite their educational qualifications, previous work experience and the senior positions they held, they allowed themselves to be reduced to being low-paid clerks – or worse, since the latter at least know enough not to engage in fraudulent transactions. The entire edifice of Yes Bank's credit appraisal, independent risk management and board oversight was a myth, as nobody recorded strong objections to giving loans to a shell company and structuring a product whose sole objective was a spurious show of compliance with regulatory guidelines.
Stakeholders, media and analysts rarely get to see the inner working of a bank and how loans are appraised, independently evaluated by risk management and subsequently monitored. The ED's affidavit, as reported by the media, provides such a rare inside knowledge view of how a poor quality loan for a dubious purpose was conceived, structured and approved by an over-qualified and overpaid team, solely on the basis of instructions from the CEO. What is equally disturbing, but also telling, is that three of the accused have left the bank, and have taken up fresh engagements with their new organisations – who, presumably, were impressed with these persons' work credentials at Yes Bank, and wanted them to continue the same practices for their new employers.

What is worrying is that Yes Bank's practice of having senior executives with impressive qualifications, stellar resumes, and imposing titles, knowingly engaging in such transactions may not be the exception in the private financial sector. Regulatory agencies have investigated or are currently investigating similar transactions at Indusind Bank, Aditya Birla Finance, Standard Chartered Bank and Kotak Mahindra Mutual Fund. This indicates that the situation may be systemic. It appears that, for all their experience and seniority, key senior executives in the private financial sector are paid inflated packages precisely for engaging in the intellectually undemanding task of 'phone banking'. The valuations of private financial firms may need to be reassessed in the light of these disclosures.
DISCLOSURE
I, Hemindra Hazari, am a Securities and Exchange Board of India (SEBI) registered independent research analyst (Regd. No. INH000000594). I own equity shares in Yes Bank, ICICI Bank, HDFC Bank, Aditya Birla Captal and Indusind Bank. Yes Bank subscribes to this analyst's research. Views expressed in this Insight accurately reflect my personal opinion about the referenced securities and issuers and/or other subject matter as appropriate. This Insight does not contain and is not based on any non-public, material information. To the best of my knowledge, the views expressed in this Insight comply with Indian law as well as applicable law in the country from which it is posted. I have not been commissioned to write this Insight or hold any specific opinion on the securities referenced therein. This Insight is for informational purposes only and is not intended to provide financial, investment or other professional advice. It should not be construed as an offer to sell, a solicitation of an offer to buy, or a recommendation for any security.