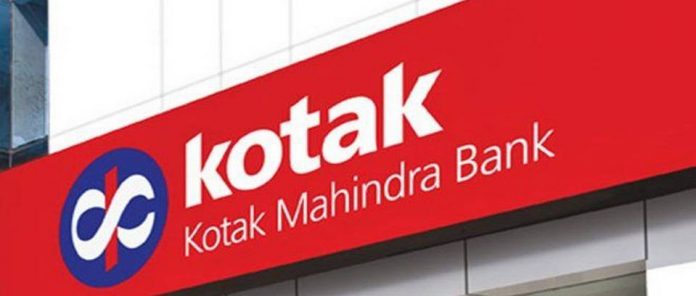 The Bombay High Court on Monday declined Kotak Mahindra Bank's plea for a stay on the Reserve Bank of India (RBI)'s December 31 deadline to reduce its promoter stake holding.
This, in effect, would mean that the private sector lender has a little more than 10 days to lower its promoter stake from close to 30 per cent to 20 per cent without facing penalties from the RBI.
The division bench of Justices BP Dharmadhikari and SV Kotwal has directed the RBI to file an affidavit by January 17 on the writ petition filed by the bank against the directive.
In September, the RBI had withdrawn permission to Bandhan Bank to open new branches and had put a freeze on the remuneration of its MD and CEO CS Ghosh after it failed to lower its promoter holding to 40 per cent, to conform with the licensing norms for a universal bank.
On December 10, Kotak Mahindra Bank had filed a writ petition with the Bombay High Court on the Banking Regulation Act and had sought validation on whether its issuance of Perpetual Non-Convertible Preference Shares (PNCPS) in August met the RBI's requirements for promoters to lower the ir stake holding.
The RBI had earlier clarified that this did not meet its requirment to lower the promoter holding. It had conveyed this to the bank in August.
As of September 30, the promoter group held a 30.02 per cent stake in Kotak Mahindra Bank, of which, Uday Kotak, Managing Director and CEO, held 29.73 per cent.
Kotak Mahindra Bank's counsel Darius Khambata on Monday argued before the Court that the issue of dilution of promoter stakes has been going on for a few years and the bank had written two letters to the RBI — one on September 4 and the other on September 24 — seeking clarification.
Kotak Bank's plea
"However, there has been no reply till date. All that we are now seeking is for the new RBI governor to consider the matter afresh. Until then the deadline of December 31 may be extended for a month," Khambata pleaded. Appearing for the RBI, senior counsel Venkatesh Dhond and advocate Parag Sharma opposed the plea, pointing out that the reason behind asking for promoter stake dilution is to ensure that voting power is not in the hands of a single group.
Experts and bankers noted this is the first time any bank has moved court against the regulator. "It is unlikely that the issue will be taken lightly," said a banker, who did not wish to be named.
"If Uday Kotak and the bank do not comply with the norms by December 31, the RBI must levy penalties similar to those imposed on other banks," said independent analyst Hemindra Hazari.
Kotak Mahindra shares fell 2.5 per cent on the BSE and closed at ₹1,223.90 apiece.
With inputs from PTI