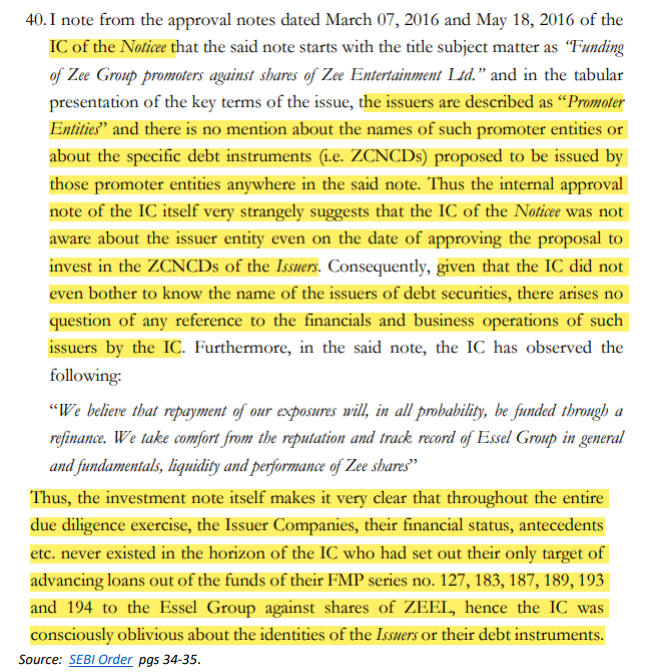 EXECUTIVE SUMMARY. The Securities and Exchange Board of India (SEBI)'s order penalising Kotak Mahindra Mutual Fund (Kotak MF), a subsidiary of Kotak Mahindra Bank (KMB) provides an in depth insight normally unavailable to the public on how imprudently investment decisions are taken by so called professionals in marquee firms who are managing public funds in a fiduciary capacity. The indictment by SEBI shows Kotak AMC in a poor light and casts a spot light on its high profile chairman, Uday Kotak who is also founder-CEO, KMB.
Even though investors in the select 6 Fixed Maturity Plans ultimately (after some delay) recovered their funds, the SEBI order exposes the unprofessional conduct of the concerned debt fund managers and the Investment Committee (IC) in Kotak MF in investing in dubious debt instruments of companies which had no financial ability to pay back the principal and where equity shares was the only security. That such a high-risk transaction conformed with the investment policy of Kotak MF is a cause of significant concern for all debt investors of Kotak mutual fund schemes.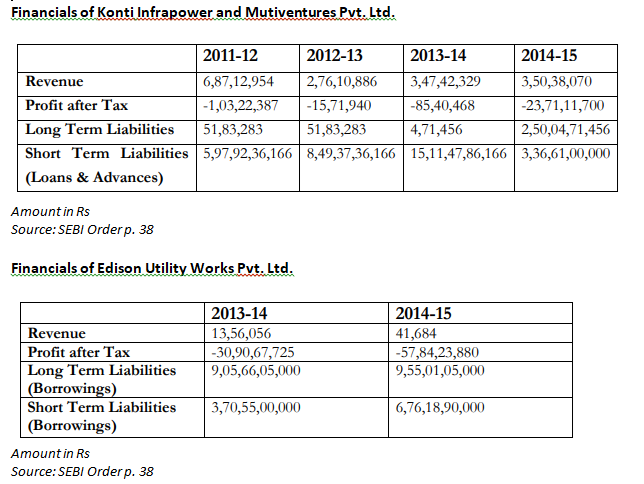 In a shocking revelation, thoroughly exposing Kotak MF's Investment Policy, the SEBI order notes that the company's IC on March 7, and May 18, 2016 was,
"not aware of the issuer entity even on the date of approving the proposal to invest in the ZCNCDs [zero coupon non-convertible debentures]." (para 40, p. 34)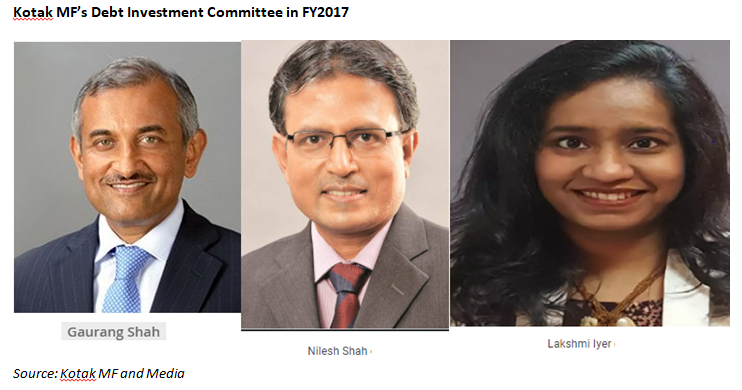 Such is the professionalism on Kotak MF's IC that they approved an investment in a corporate entity whose identity they did not know and consequently had no clue about its financials. They did so as documented in its approval note solely on the belief that,
"repayment of our exposures will, in all probability, be funded through a refinance. We take comfort from the reputation and track record of Essel Group in general and fundamentals, liquidity and performance of Zee shares." (ibid)
An added concern is that Kotak AMC is a subsidiary of the bank and when such appalling credit appraisal practices are documented under the oversight of the Kotak AMC chairman, Uday Kotak, can the bank where Kotak is the founder-CEO also be following similar practices where belief overrides financial fundamentals and where the decision-makers prefer to invest blindly?
The SEBI order is an eye-opener in how investment decisions are taken at mutual funds and as Uday Kotak is the chairman of Kotak AMC, regulators especially SEBI and the Reserve Bank of India should consider whether such conduct conforms to the fit and proper criteria for managing public money in a fiduciary capacity.
DISCLOSURE
I, Hemindra Hazari, am a Securities and Exchange Board of India (SEBI) registered independent research analyst (Regd. No. INH000000594). I have no exposure to companies mentioned in this report. Views expressed in this Insight accurately reflect my personal opinion about the referenced securities and issuers and/or other subject matter as appropriate. This Insight does not contain and is not based on any non-public, material information. To the best of my knowledge, the views expressed in this Insight comply with Indian law as well as applicable law in the country from which it is posted. I have not been commissioned to write this Insight or hold any specific opinion on the securities referenced therein. This Insight is for informational purposes only and is not intended to provide financial, investment or other professional advice. It should not be construed as an offer to sell, a solicitation of an offer to buy, or a recommendation for any security.