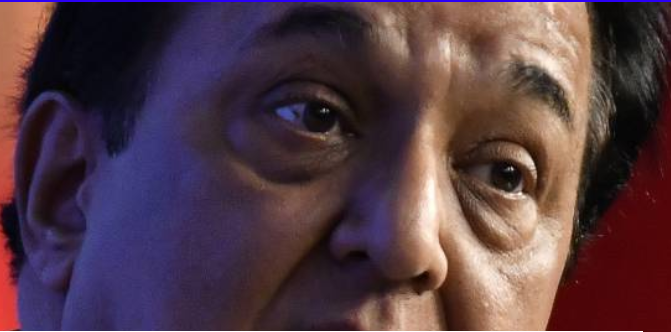 As Rana Kapoor, the co-founder and chief executive officer of Yes Bank Ltd., prepares to exit officetwo months from now, both he and the bank he built have become subjects of intense scrutiny.
On Tuesday, rating agency Moody's Investors Service cut the bank's rating citing corporate governance concerns. The agency cited recent resignations from the bank's board as one of the triggers for the downgrade.
There are other governance concerns, too, which have emerged. Among them is the overlap between the businesses run by the Kapoor family and Yes Bank.
The Promoter Entities
Rana Kapoor is one of two "Indian Partners" in Yes Bank and holds a10.67 percent stake.
According to the Yes Bank annual report for 2017-18, Rana Kapoor holds 4.34 percent in the bank. Two promoter entities hold the rest – Yes Capital (India) Pvt. Ltd holds 3.28 percent and Morgan Credits Pvt. Ltd. holds 3.05 percent.
The promoter entities, however, have a range of businesses under them, some of which overlap with that of the lender.
For instance, the 2017-18 annual report of Yes Capital shows significant investments in a subsidiary called ART Capital (India) Pvt. Ltd.
In 2017-18, Yes Capital invested Rs 522 crore in equity shares of ART Capital. In 2016-17, Rs 7.5 crore was invested by Yes Capital in shares of ART Capital.
Yes Capital raised Rs 630 crore via issue of debentures, subscribed to almost entirely by Franklin Templeton Asset Management Company, for this investment in ART Capital. This was first flagged by newspaper Economic Times in an article on Wednesday.
Businesses Of ART Capital
ART Capital is yet to file its annual report for 2017-18 with the Registrar of Companies. However, the company's annual report for 2016-17 shows that it is registered as an investment company. Rakhee Kapoor Tandon and Roshni Kapoor—two of Rana Kapoor's daughters—are directors of the company and signed the annual report. Rana Kapoor isn't listed as a director in ART Capital.
The annual report lists 14 subsidiaries of ART Capital that undertake a host of financial businesses. This includes:
ART Affordable Housing Finance Ltd.
ART Business & Consumer Finance Ltd.
ART Corporate Finance Ltd.
ART Special Situations Finance Ltd.
ART Financial Services Ltd.
ART Real Estate Finance (India) Private Ltd.
In 2016-17, ART Capital reported a loss of Rs 2.26 crore compared with a loss of Rs 5.76 crore in 2015-16.
While ART Capital's annual report for 2017-18 isn't available, the annual report of Yes Capital for 2017-18 throws up an underlying fund-based exposure of Rs 375 crore to housing finance companies. In the previous year, this exposure to housing finance stood at Rs 115 crore, according to the annual report.
Morgan Credits, also one of the promoter entities of Yes Bank, owns a clutch of non-financial businesses ranging from logistics and renewable energy to horticulture and farm technology.
While there is nothing illegal about a bank promoter's family being in businesses that conflict with the bank's business, it does raise a question of conflict of interest, said independent analyst Hemindra Hazari.
"You could have a conflict of interest. Money is fungible. You don't know where it's been raised, where it's being deployed…Now you have entered a totally a grey area," Hazari told BloombergQuint in an interview on Wednesday.
Dealings Between Family Businesses And Bank?
A more critical question is whether there were any dealings between the family businesses and the bank.
The question was raised in an anonymous letter sent to the stock exchanges in September. The bank, however, has denied any dealings with the family offices.
In a query on Sept. 26, NSE had asked whether "Parallel lending/investing business are being run by Mr. Kapoor's family office compromising the interest of Yes Bank." In response the bank said that it has no dealings with the Three Sisters Family Office.
The bank reiterated this position in response to an exchange query on Wednesday, Nov. 28. That query had sought clarity on an Economic Times article regarding the use of debt funds as equity in private finance companies. In response the bank said that it is not involved in the funds management of ART Capital or Yes Capital. It added thatthe bank had no dealings with these two companies except to the extent that Yes Capital and Morgan Credit are promoter entities.
The issue has also been raised by rating agencies in conversations with the bank's top management, according to people familiar with the matter. Specifically questions have been asked about whether some of Rana Kapoor's family businesses bought assets from borrowers of the bank, these people said.
In response to a BloombergQuint query on whether the family businesses had entered into any asset purchase transactions with borrowers of the bank, Yes Bank said that all business of the bank is carried out as per internal processes.
With reference to your below query, we would like to confirm that Yes Bank carries its businesses as per the internal processes and controls, at an arm's length basis and there aren't any related party transaction(s) warranting any disclosures/reporting. The Bank has sufficient checks and balances to ensure that its interests are not compromised in any manner whatsoever.
Yes Bank Statement
In its response, the lender added: "Yes Bank Board of Directors, through its various Management Credit committee, Board/ Sub-Committees conducts periodic reviews of the clients/ borrowers on a regular basis, which is  also subject to regulatory scrutiny."