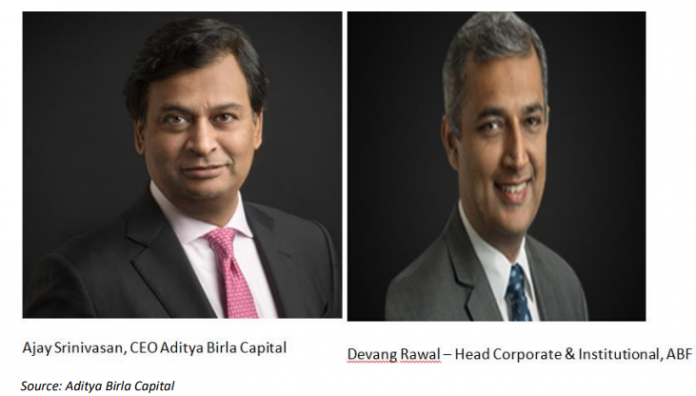 EXECUTIVE SUMMARY. Yet another instance has come to light of the practice of disguising transactions by routing them through shell companies. As revealed by ET Prime, the Securities and Exchange Board of India (SEBI) issued show cause notice to Aditya Birla Finance (ABF) on the latter's alleged role in transferring funds and assets from the erstwhile promoters/founders of CG Power and Industrial Solutions (CG Power) to CG Power. It has emerged that Ajay Srinivasan, non-executive director, ABF, and CEO, Aditya Birla Capital (ABC), the immediate parent of ABF, was present at a meeting held in March 2016 with Gautam Thapar and his aides. The meeting was to discuss "Thapar Group Strategy" to close a loan facility of Rs 500 mn given to Graphic Paper Products, a step-down subsidiary of Ballarpur Industries, prior to extending further loans to the Thapar group. These revelations should send alarm bells ringing.

The transactions unearthed by SEBI can have only two explanations – (1) the board of directors of ABF was aware of these transactions and was complicit in the entire process or (2) the board of directors was kept in the dark by the executive management. The latter is difficult to believe, on account of the role of Ajay Srinivasan (a non-executive director) in the discussion on 'Thapar Group Strategy" and in closing the Rs 500 mn loan facility. Moreover, the size of each of the transactions to Blue Garden Estate Pvt. Ltd. (a shell company) would have required the board's approval.
In both cases it will imply that, in ABF, corporate credit appraisal, risk management, monitoring of end-use of funds and internal audit were non-existent. Thus it was able to approve and disburse Rs 3.9 bn spread over three loans to a shell company, where the security provided in the form of land parcels was dubious, as they were already encumbered. Hence the Reserve Bank of India (RBI), as the regulator for non-bank finance companies (NBFCs), would need to investigate ABF and ABC to determine whether these transactions were one-off or were there other similar transactions. That an individual of the stature of Ajay Srinivasan has been specifically mentioned in SEBI's show cause notice adds to the gravity of the situation.
Responding to a detailed questionnaire sent by this analyst, the official spokesperson of ABF said,
"Since the matter is sub-judice, it would be inappropriate for the company to respond to your specific queries. Aditya Birla Finance follows all applicable regulatory guidelines and the highest standards of corporate governance. Since your queries are based on incomplete and incorrect facts, any insinuations or conclusions drawn thereof, would give a distorted picture which would have the potential to cause harm to the reputation of the company and/or its officials. We are sure as a responsible analyst you would like to have correct and complete facts before publishing the story."
Interestingly, Devang Rawal the then Business Head-Corporate Finance, ABF who probably initiated the transactions based on the March 2016 'Thapar Group Strategy' meeting attended by Gautam Thapar and Ajay Srinivasan was elevated as Head–Corporate and Institutional Business in May 2018. His promotion is a testimony of the "highest standards of corporate governance" practiced by ABF.
ABF is an unlisted company but its parent, ABC, is listed, and in both cases the equity and debt investors should be concerned at the manner in which these transactions were approved internally and by the board of directors. Far from setting the "highest standards of governance", it sets a low bar in governance for a company belonging to the industrial house of Aditya Birla. It is precisely for such reasons as unearthed by SEBI at ABF that industrial houses should not be considered for setting up banks, and their activities in the non-banking financial sector should be constantly monitored by vigilant regulatory authorities.
DISCLOSURE
I, Hemindra Hazari, am a Securities and Exchange Board of India (SEBI) registered independent research analyst (Regd. No. INH000000594). I own equity shares in Aditya Birla Capital. Views expressed in this Insight accurately reflect my personal opinion about the referenced securities and issuers and/or other subject matter as appropriate. This Insight does not contain and is not based on any non-public, material information. To the best of my knowledge, the views expressed in this Insight comply with Indian law as well as applicable law in the country from which it is posted. I have not been commissioned to write this Insight or hold any specific opinion on the securities referenced therein. This Insight is for informational purposes only and is not intended to provide financial, investment or other professional advice. It should not be construed as an offer to sell, a solicitation of an offer to buy, or a recommendation for any security.