Rabindra Kishen Hazari Jr.
As per our family tradition, on a family member's Death Anniversary, we make his or her favourite dishes and place them on a banana leaf which is placed outside in the open for birds and especially crows to feast.
For Sona/Somi, we made some of his favourite foods:
Masala Pork Chop, Fried Slice of Rawas (Salmon like Seawater fish), Basmati rice, Arhar Dal with tomatoes and green chillies, Salad of Tomatoes, Onions and Green Chillis, Palak Paneer,(Cottage Cheese in Spinach), with his favourite Indian sweet dish, Mum's Sooji Halwa (Coarse wheat flour roasted in ghee, milk, sugar, almonds, cashew nuts, raisins, crushed cardamon seeds and a pinch of saffron).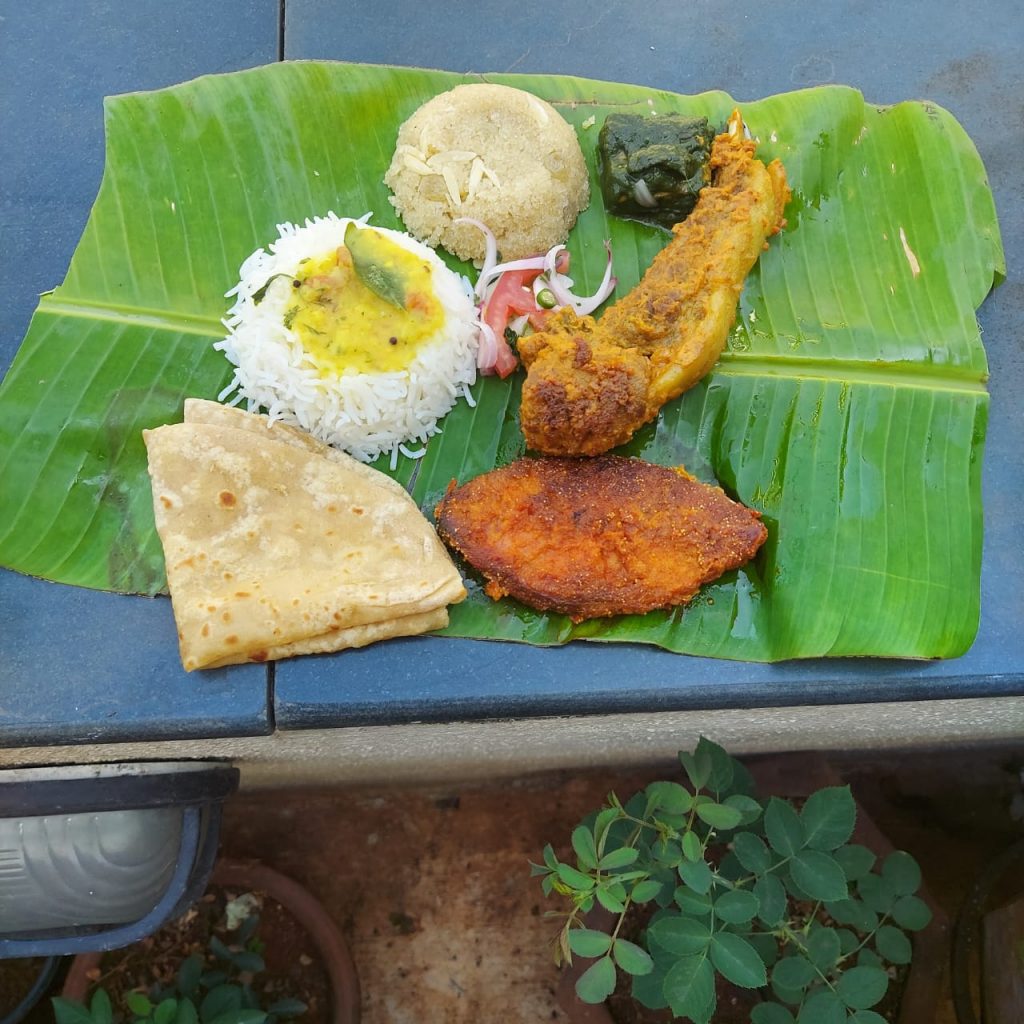 Arun Rao aka 'Row' (Cathedral & John Connon schoolmate and langoti friend of Somi)
He would come to my house open the fridge and eat the beef my cook made for the dog.
He did this on more than one occasion until my Dad gave him a warning 🤣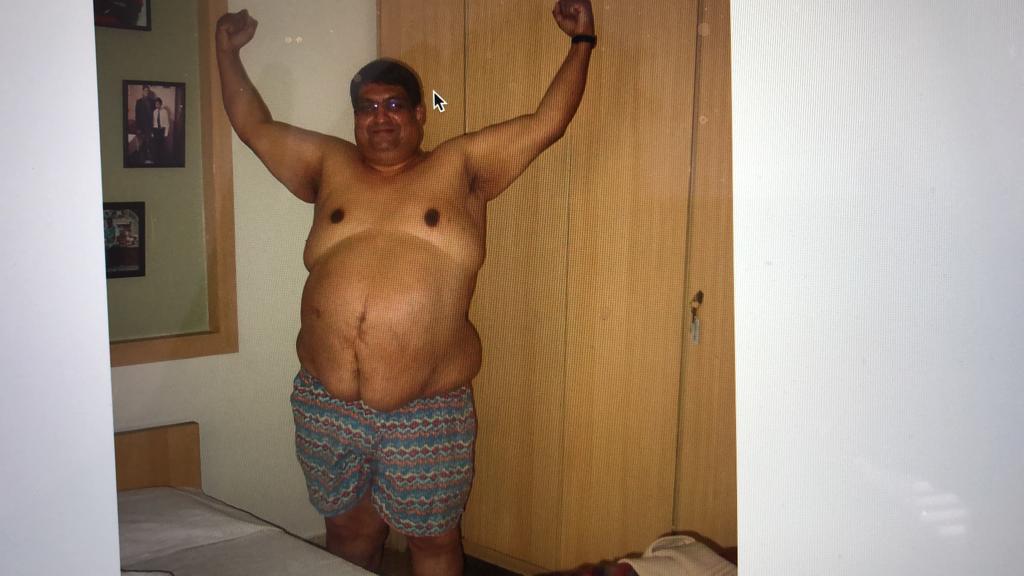 My mother walked into the room and almost fainted. This was at her house (Nepean Sea Road) in my old bedroom. Philip was there and we had just come back from the Haji Ali masjid.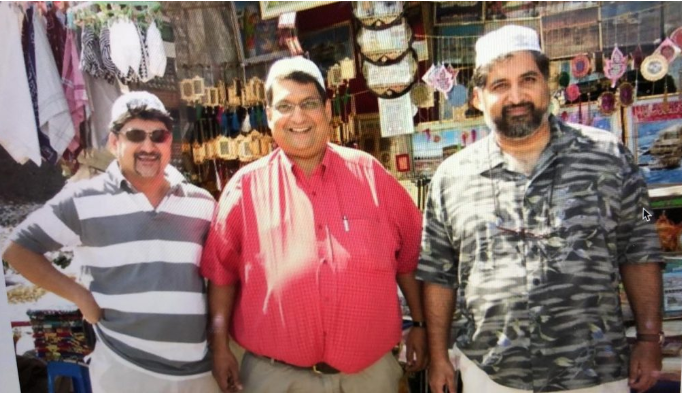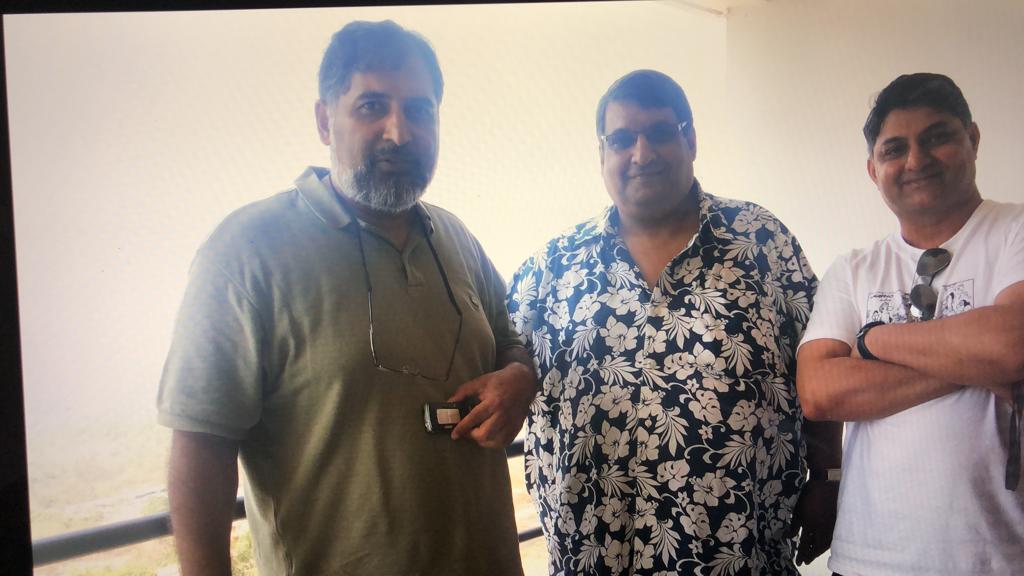 And the last time the three of us got together. We had such a good time in Mangalore and Kundapore, we wanted to do this trip again. Alas!
We went to your place ['Nalanda', Court Back Road] in Udupi. Fatso took a piss on the property like an old lion marking territory. I have a picture somewhere
Sunil Khanna ('Kheru') – Cathedral & John Connon Schoolmate of Somi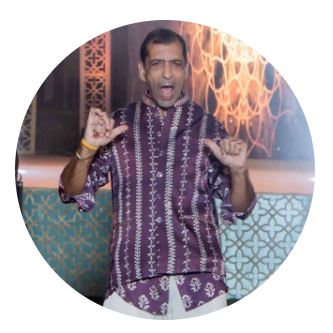 Today Somi got his Call
Left us Cats and All
He lived life so Tall
Every moment a Ball
Protected guys in Brawl
Chased girls like a Doll
Teacher feared the Halls
U were a friendship Wall
Miss u is saying Small
Blessings on you Fall !!!
Maitri Kumar (Somi's school class mate)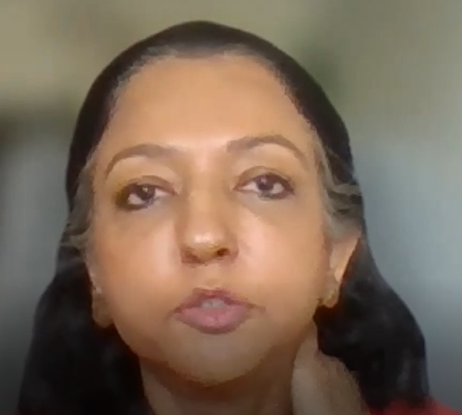 Thinking of all of y.all today and of course the Big guy🙏🏼
Nakul Madhavji (schoolmate)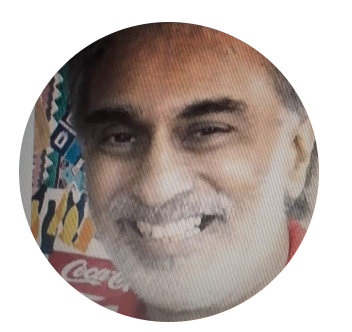 2 years, since Somi left us.
But look out of your window, with a glass in your hand, and you'll see him, a shining star, continuing his pranks, with the rascals who have reached there before him.
Dilnaz (Nargolwala) Billimoria

If I remember right our dear Somi's passing anniversary.
We are remembering him🙏
I always told him he was a large man with an even larger heart 💜. In our ride from Mumbai to Pune in the car, my hubby Homi laughed and cried with Somi as he narrated stories in his unique way with droll humour and the little smile that became a guffaw, rolling his eyes! Even the young uber driver participated in the conversation and touched Somi's feet when he left us at Homi D's [Homi Dhunjibhoy, schoolmate] house.

At the loo break, we got out and stretched our legs, Somi in his Hawai shirt and floral shorts was so friendly. We both were talking to the janta, like an impromtu voxpop, and some thought it was a film sequence🤪 Somi kept saying "cut-cut" to an imaginary film crew, bringing the house down😍
Sheetal Mehta (schoolmate)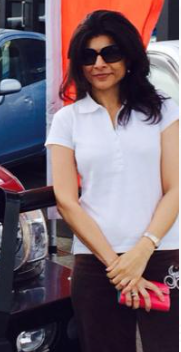 Remembering Somi ever so fondly ! In fact the entire batch is. Love to you all 🤗🤗🙏🙏
Sunil Vakil (friend from Bank House – Reserve Bank of India residential premises for senior officers)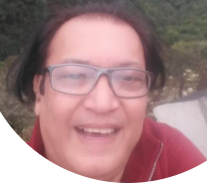 Dearest Sona u were a part of my childhood.
U could never b forgotten
Rajkrishnan (Bank House crowd)
Somi and I would meet quite often on work as well as in the evenings. If I needed help in any of the embassies in Chennai, it was to Somi that I always went to. Will always miss him.
Dinaz Udwadia (Somi's school mate)
Somi's smile lit up a room. His love for family, friends, animals and Noddy were a huge part of him. I miss our conversations. He made this world a better, happier place. We both loved Noddy.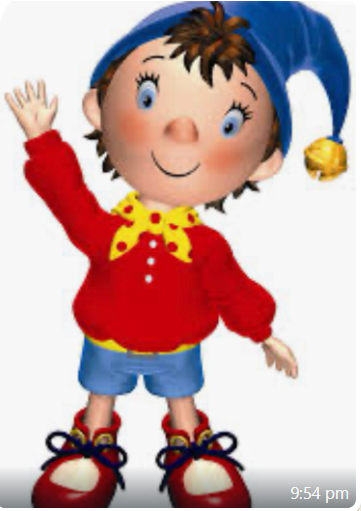 Jayanti Langar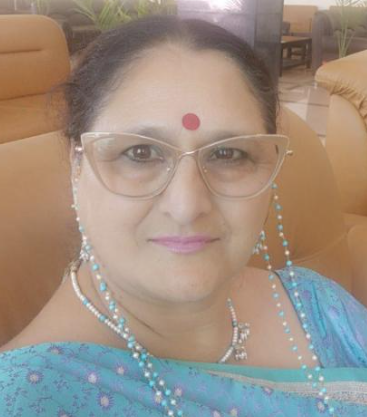 💖💖He shined all his life and made everyone happy with his humour and witty chit-chats.I am sure he would be doing the same up there and making all souls happy.
And what a coincidence it is ..that my mummy and Salina were born in 29th March and Somi Bhai left us.The date can never be missed and so is he.Life continues and he will be always present in our hearts 💕💕